MEET & GREET | THE HOLDEN FAMILY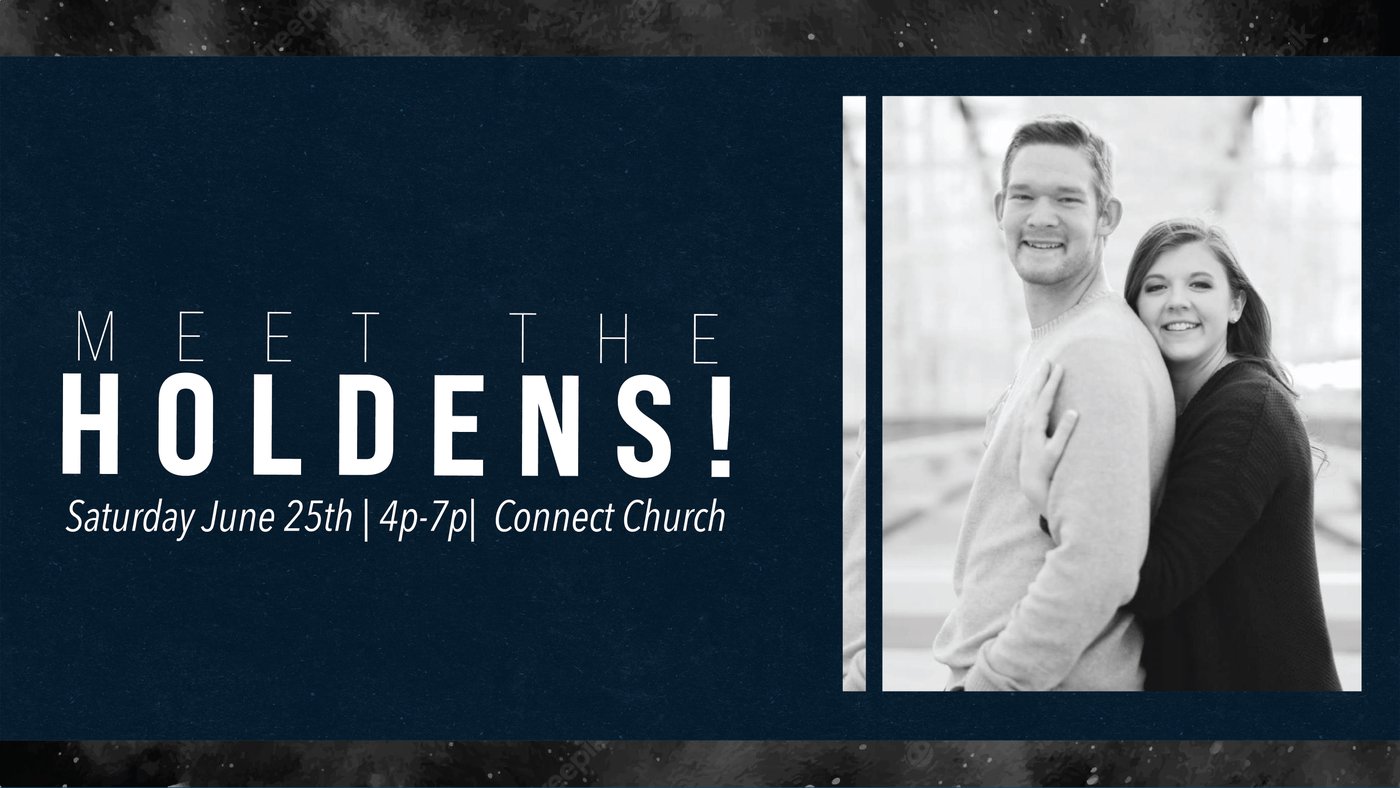 This weekend Trevor Holden & his family will be with us. If you've been with us in service over the past few weeks, you'll remember Trevor is the candidate for Pastor of Spiritual Formation here at Connect Church. As the Pastor of Spiritual Formation, he would lead and oversee our preschool & school-age children & student ministries (among other responsibilities). You can view the full job description below.
We'll be hosting a reception for his family & our Church family this Saturday from 4p-7p. This casual time together is an excellent opportunity to come and meet their family. So feel free to drop in at any point during that time this Saturday night here at the Church.
Along with speaking in our worship service this Sunday, Trevor will drop into our Adult & Parent/Student Sunday School classes & will be available immediately after service for a Q&A.
We want to encourage you to try and take one (or more if you'd like😊) of these opportunities to meet him & his family.
Opportunities to meet Trevor and his family:
Saturday | 4p-7p | Connect Church
Sunday | 9a-10:15a | Adult & Parent/Student Sunday School Classes
Sunday | Immediately following the worship service. | Gym

ART & PIZZA NIGHT | CONNECT KIDS ELEMENTARY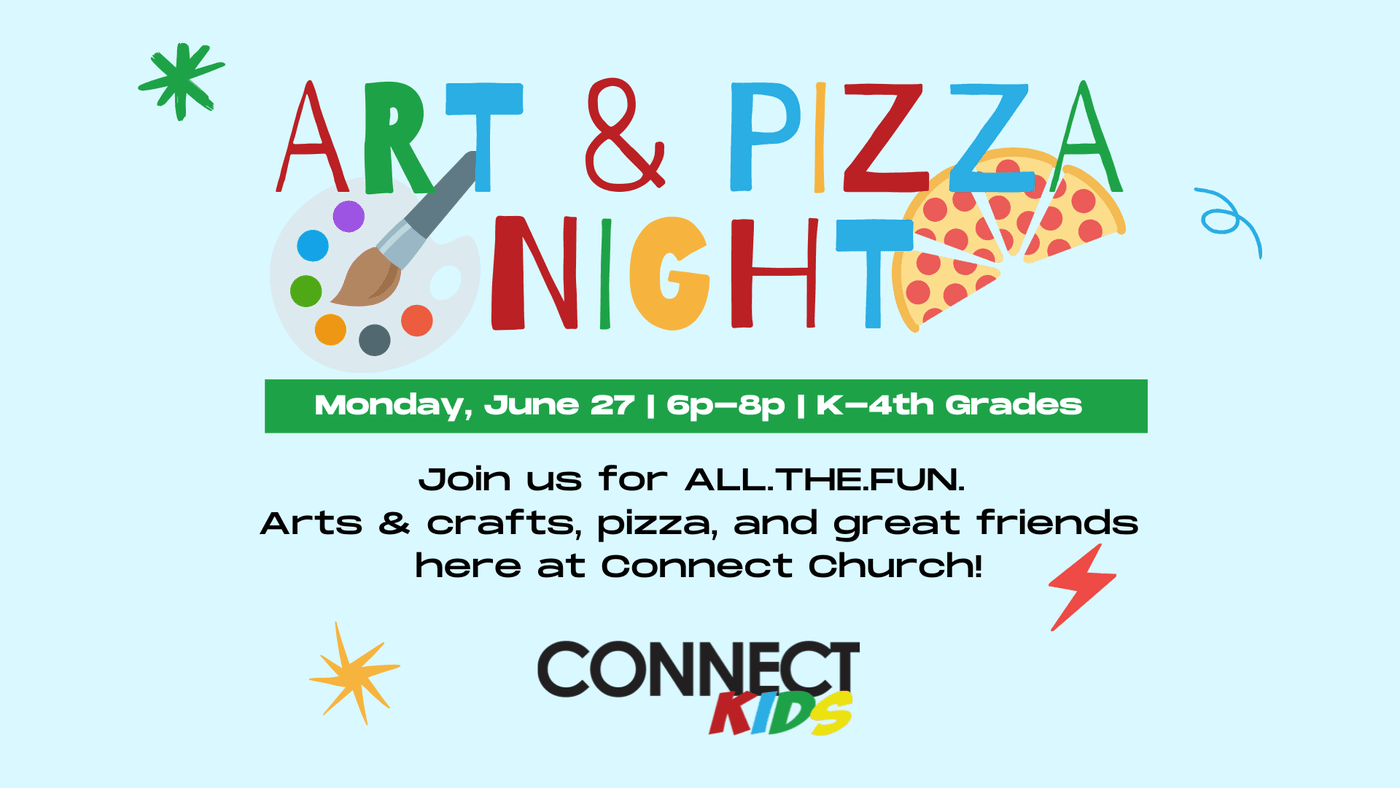 Join us for a ton of fun & food on Monday, June 27, from 6p-8p here at the church!
This is a great opportunity for our kids to build & keep strong bonds & relationships throughout the Summer.
Arts & Crafts + Pizza + Friends= ALL.THE.FUN. 😊
*This event is for kids in K-4th grades

BLOCK PARTY | WEDNESDAY JUNE 29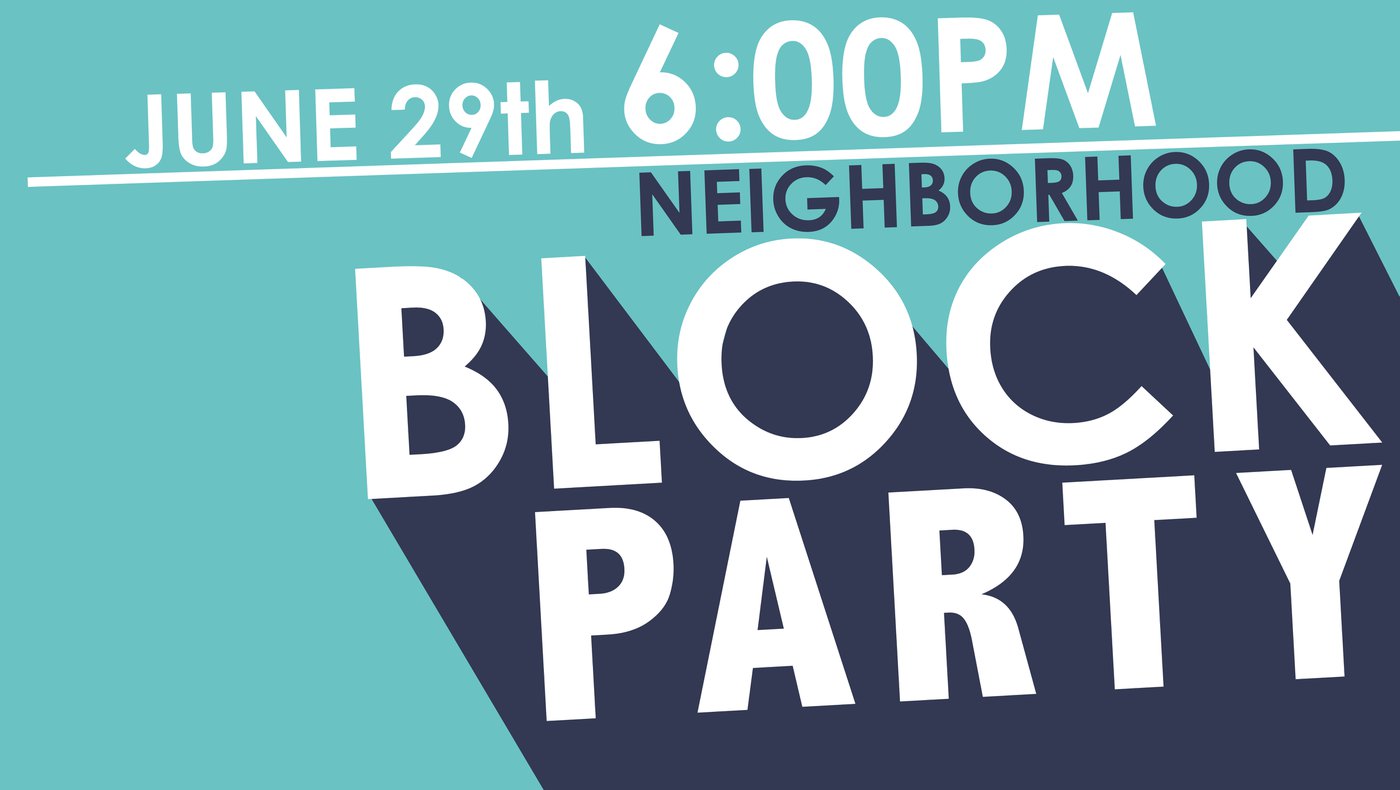 THIS WEDNESDAY is our Block Party! We'll have food, games, and inflatables beginning at 6pm.
This is an excellent event to invite your friends, family, or co-workers to. In fact, our church family that went on the prayer walk invited our neighbors here at the church to join us, too!
Block Party is always a ton of fun and a great opportunity for our church family to build stronger relationships & new friendships. So make plans to be there & bring someone with you!

FAMILY NIGHT | CLARKSVILLE AQUATIC PARK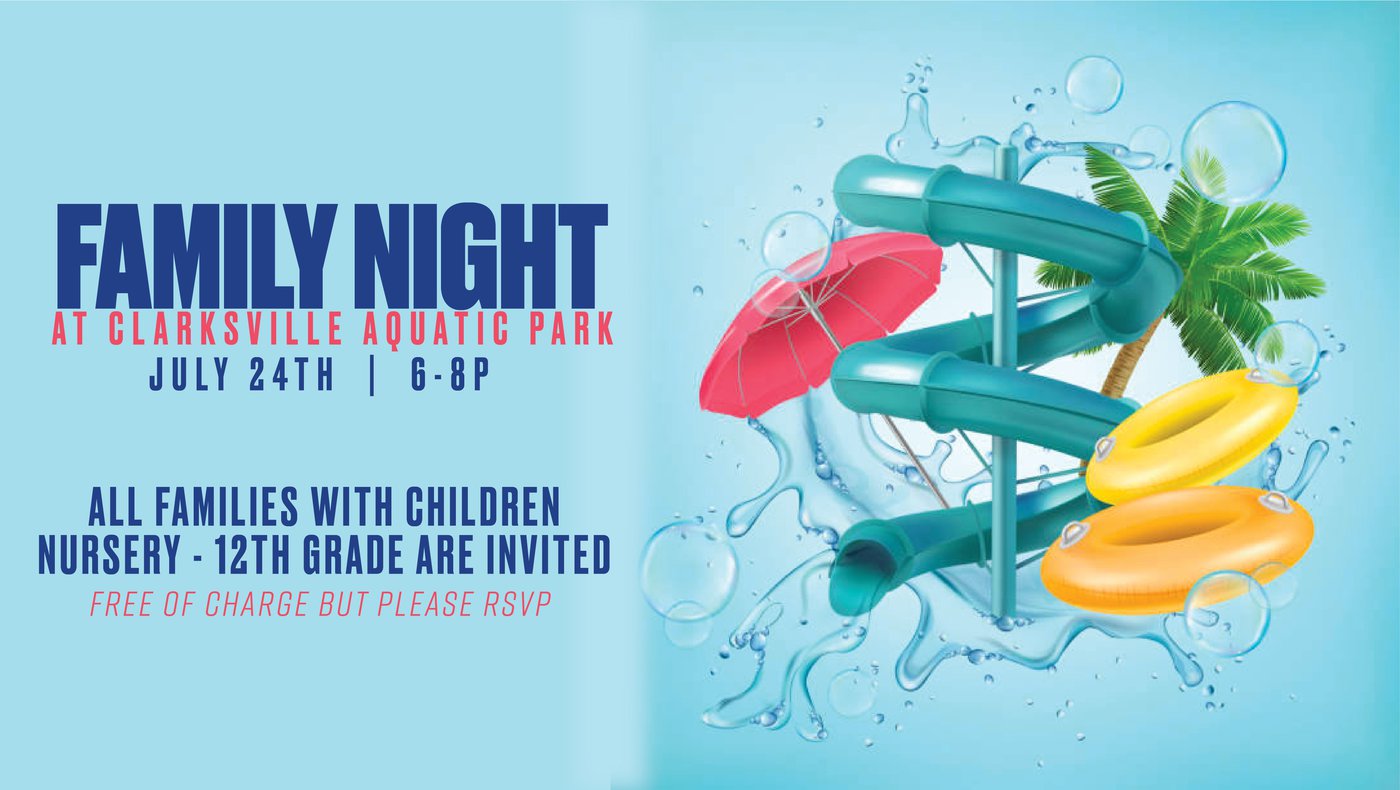 We are so excited for FAMILY NIGHT at the Clarksville Aquatic Park. From 6p-8p on Sunday, July 24th, we'll have an awesome night of swimming & food!
This event is free, but we ask that you RSVP below to help us & the aquatic center plan appropriately. 😊

#FORtheRiverValley
We believe the best ways we can love our city is to serve our neighbors, pray for them, and for us to grow more like Jesus.
We want to help our community find and follow Jesus.
We want them to know that Connect Church is FOR them and, most importantly, God is FOR them.

CONNECT GROUPS
Connect Groups meet throughout the River Valley to discuss the weekly Bible Study and spend time praying, laughing, eating, and growing more like Jesus together. In these groups, we are having conversations and identifying ways to directly apply what we're learning from His Word at our jobs, our homes, our schools, gyms, neighborhoods, and wherever else we find ourselves throughout our week. Not only are we FOR the River Valley, we are FOR each other.

CONNECT 20
We hope you'll take advantage of all that Connect 20 offers as we grow more like Jesus through worship, prayer, His Word, and application.

GIVING
We want to thank you for your continued giving. Your giving matters and goes further now, perhaps, more than ever! Ministry continues throughout our community and around the world. Let's continue making a difference in the lives of others by giving our tithes and offerings.
Here are a few ways that you can give at Connect Church:
You can give online through https://connectionpoint.info/give. If you would like to set up a recurring option, let us know. We can help you through that simple process.
You can drop the check off at the church in the giving kiosks or in the mailbox located next to the office entrance. (This mailbox is right next to the steps of the office entry.)
You can mail the check to the church. 1103 E L Street, Russellville, AR 72801

Something We Can Help With?