PRAYER & CARE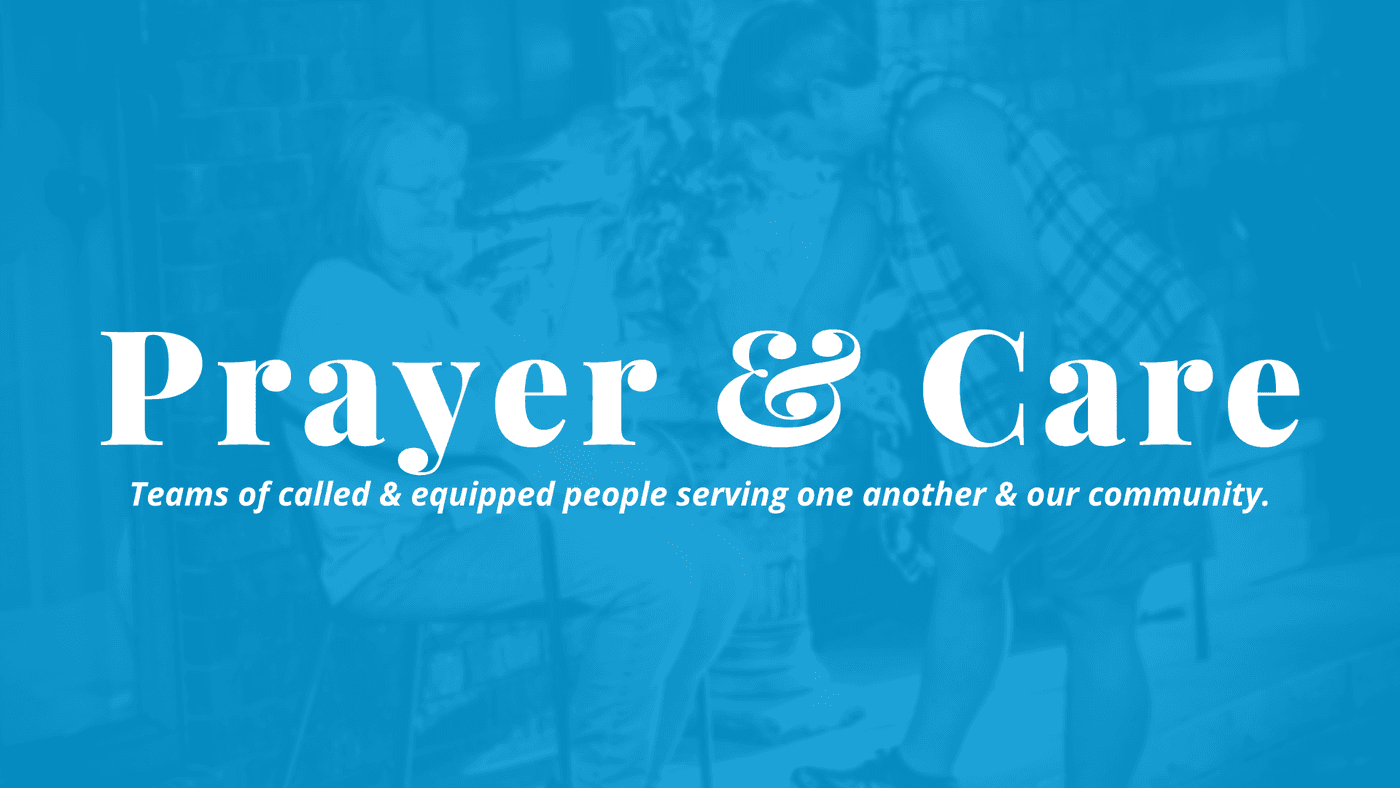 When needs arise, whether attendees of Connect Church or citizens of the River Valley, we want to mobilize for a quicker, more meaningful response. The conditions vary but so do our giftings, callings, and desires. People need prayer; some simply prayed 'for,' others prayed 'with.' The need may require a meal, ride, or a ramp. Some people need to be rescued from difficult situations; others only need a call. Would you consider signing up so that you could be mobilized? I hope you will stretch yourself and your comfort zone so that we can minister within our church and our community. Whether you have a hammer, a lawnmower, or a heart that cares for people, this ministry will be for you. Once we achieve critical mass in sign-ups, we will begin formulating our communication and deployment plan to "help people find and follow Jesus.'

THE LIGHTS OF CONNECT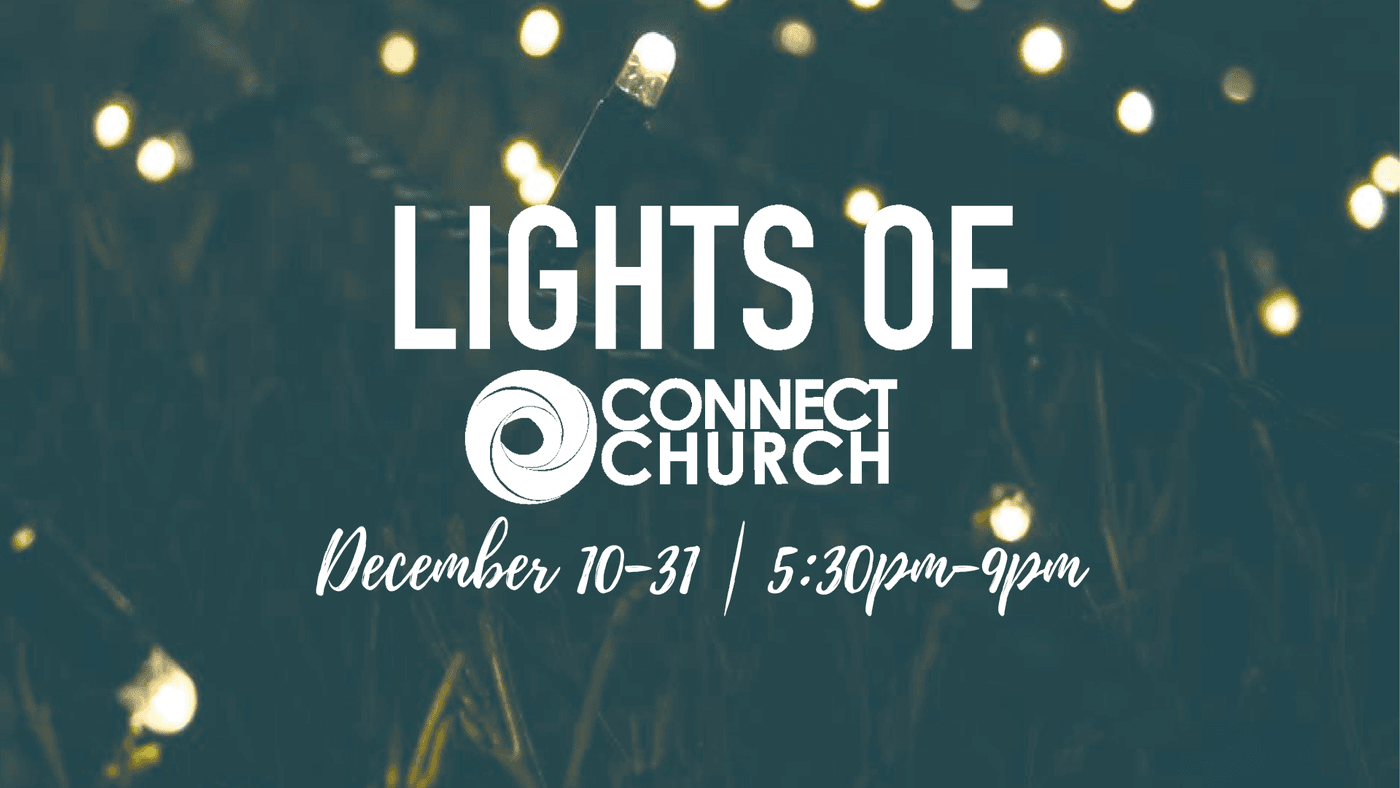 The Lights of Connect Church is a Christmas light presentation filled with dazzling lights, exciting music, and the story of the joy of Christmas. Now in our 3rd year, the Lights of Connect has new music and more color & action than ever before!
We are so grateful for Larry Lammers and his team bringing this presentation together for our church family, neighbors, & community. During November, we'll begin installing and testing the lights and equipment. If you'd like to be part of this team, let us know at [email protected]
The Lights of Connect Church will run nightly from December 10th-31st, from 5:30p-9p. We want to encourage you to begin inviting your friends, family, & neighbors to join you.
And make sure to Save The Date for Friday, December 16th, for our Weekend Wonderland Event! We'll have hot chocolate, a bonfire, and photographers taking photos just in time for the holidays to share with your family & friends!

NIGHT TO SHINE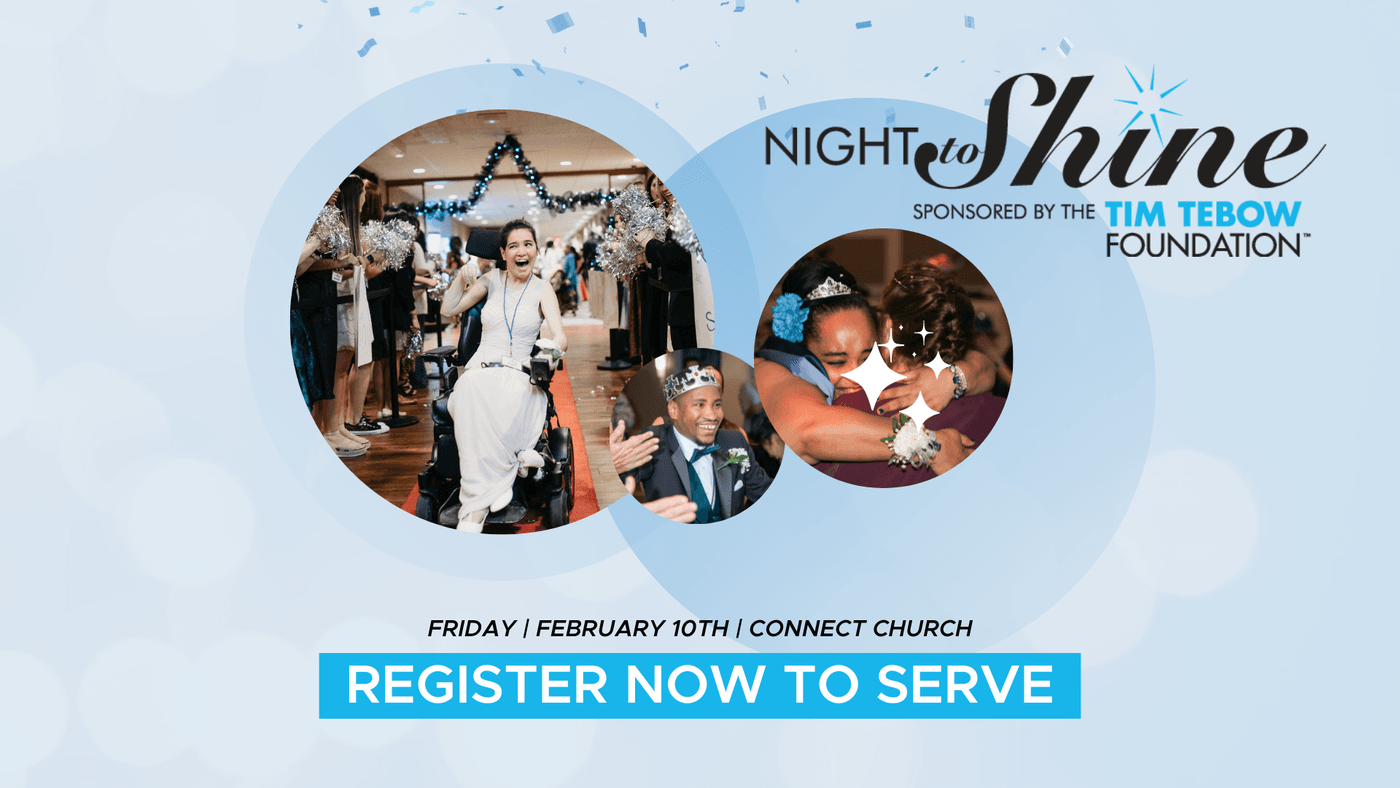 We are so excited to be hosting Night to Shine again this year! NTS is sponsored by the Tim Tebow Foundation and is an unforgettable prom night experience centered on God's love, celebrating people with special needs.
Every guest of Night to Shine enters this complimentary event on a red carpet, complete with a warm welcome from a friendly crowd and paparazzi. Once inside, guests receive the royal treatment, including hair and makeup stations, limousine rides, corsages and boutonnieres, a catered dinner, karaoke, prom favors, and a dance floor… all leading up to the moment when each guest is crowned king or queen of the prom.
There are so many different ways to be involved! You can find additional information & registrations at NightToShine.info.
We are grateful to be a part of this worldwide movement that God is using as a catalyst to change how cultures embrace people with disabilities and to rally the church worldwide to honor their local community of people with special needs, ensuring they know they are valued and loved.

HOMEWORKS: WEDNESDAY WORKSHOPS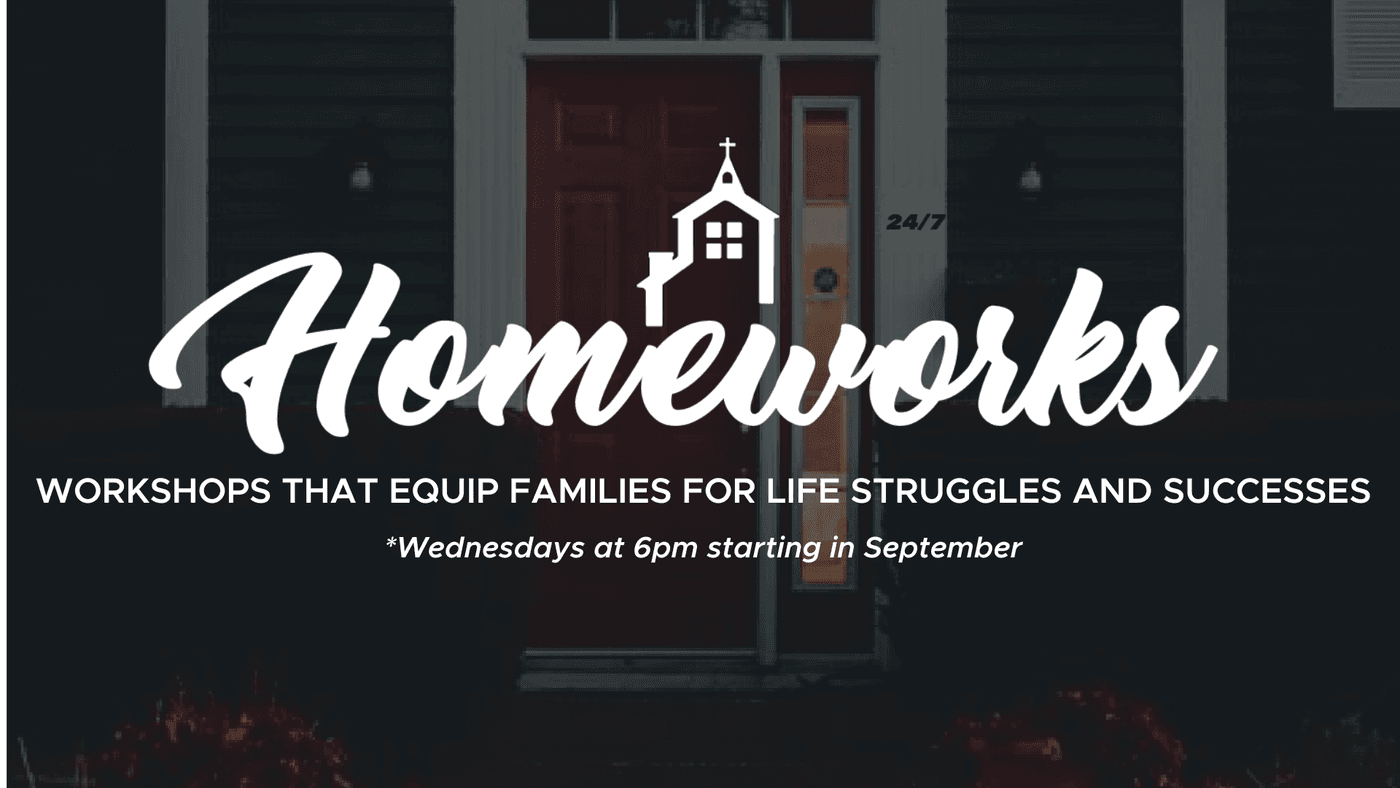 Homeworks is a series of workshops focusing on the primary relationships in our lives: Parenting, Marriage, Personal, & our relationship with God's Word. Through teaching, discussion, & and being in community with one another, we'll be equipped & empowered, using Scripture as our source, to make Jesus the center of our homes. You can view the upcoming schedule, workshop descriptions, & more at ConnectionPoint.info/Homeworks.

#FORtheRiverValley
We believe the best ways we can love our city is to serve our neighbors, pray for them, and for us to grow more like Jesus.
We want to help our community find and follow Jesus.
We want them to know that Connect Church is FOR them and, most importantly, God is FOR them.

CONNECT GROUPS
Connect Groups meet throughout the River Valley to discuss the weekly Bible Study and spend time praying, laughing, eating, and growing more like Jesus together. In these groups, we are having conversations and identifying ways to directly apply what we're learning from His Word at our jobs, our homes, our schools, gyms, neighborhoods, and wherever else we find ourselves throughout our week. Not only are we FOR the River Valley, we are FOR each other.

CONNECT 20
We hope you'll take advantage of all that Connect 20 offers as we grow more like Jesus through worship, prayer, His Word, and application.

GIVING
We want to thank you for your continued giving. Your giving matters and goes further now, perhaps, more than ever! Ministry continues throughout our community and around the world. Let's continue making a difference in the lives of others by giving our tithes and offerings.
Here are a few ways that you can give at Connect Church:
You can give online through https://connectionpoint.info/give. If you would like to set up a recurring option, let us know. We can help you through that simple process.
You can drop the check off at the church in the giving kiosks or in the mailbox located next to the office entrance. (This mailbox is right next to the steps of the office entry.)
You can mail the check to the church. 1103 E L Street, Russellville, AR 72801

Something We Can Help With?