FAMILY GAME NIGHT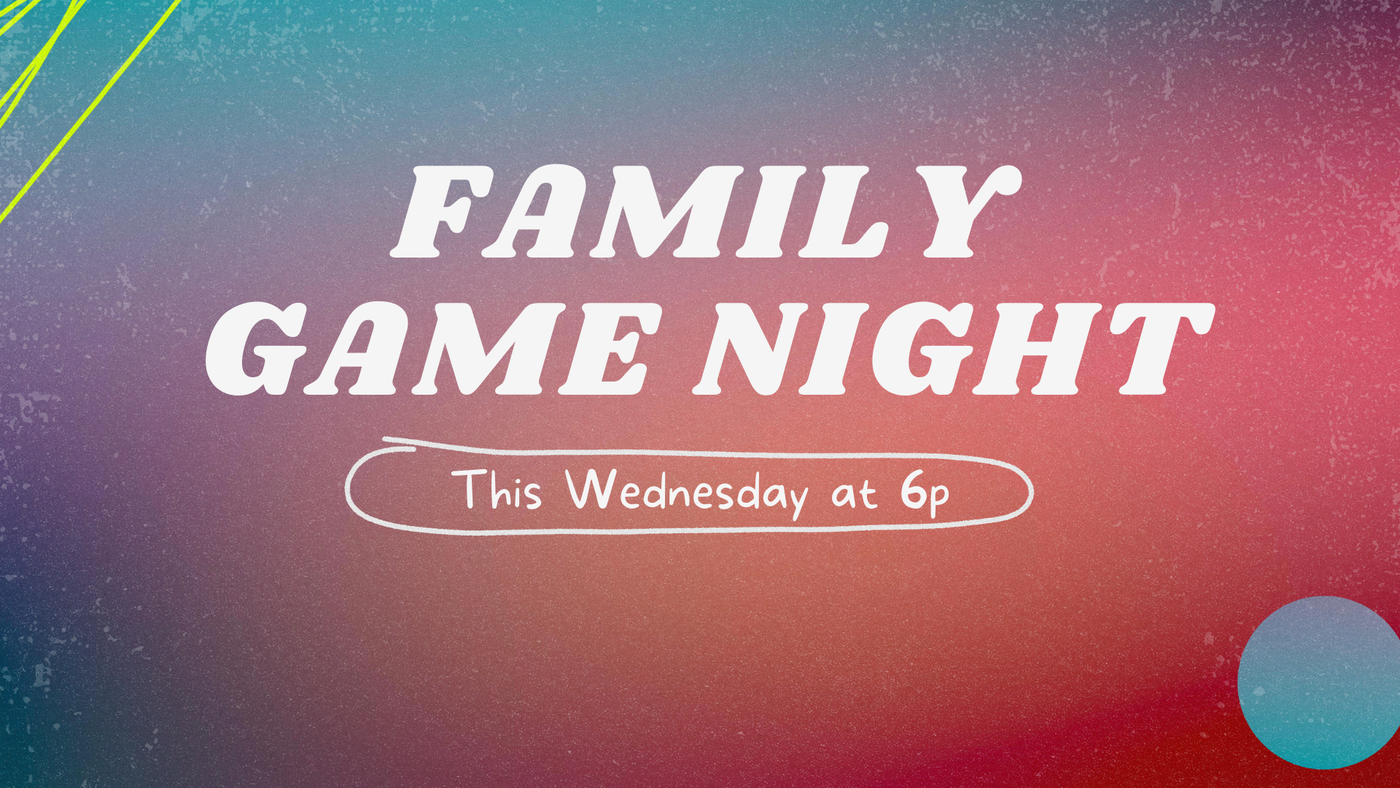 This Wednesday, March 22nd, we will have Family Game Night at 6p! Join us for a night of fun & games here at the Church. We'll have board games, spike ball, cornhole, and more set up inside. And feel free to bring your own game, too!😊 *We will not have a Wednesday Night Meal this week.

567 SPRING RETREAT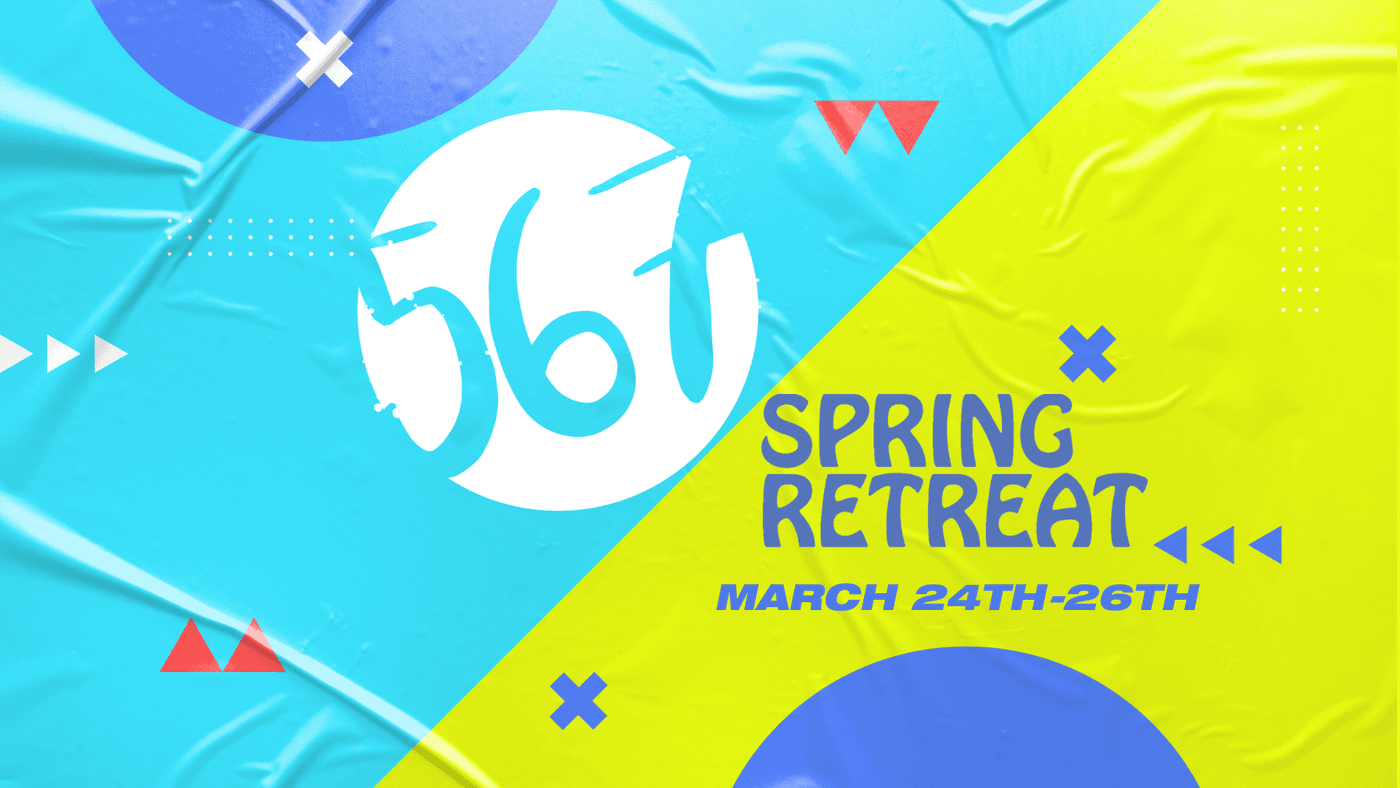 Our students are living in a culture telling them to "live your own truth" and "you do you." This is causing them to struggle more than ever with insecurities and confusion around what the truth really is and "how can I really believe it." During this retreat, we will dig into the scripture with Pastor Trevor to find The Truth and how we can have 100% confidence in that truth! *This retreat is for students in 5th-7th grades.
When: March 24-26th
Where: Connect Church
Girls will stay at the Lane's House
Boys will stay at Cameron Lane's Cabin
Cost: $50 per student
***cost includes meals & T-shirt
We will bring the students to church on Sunday and you will get them from there.😊

CONNECT U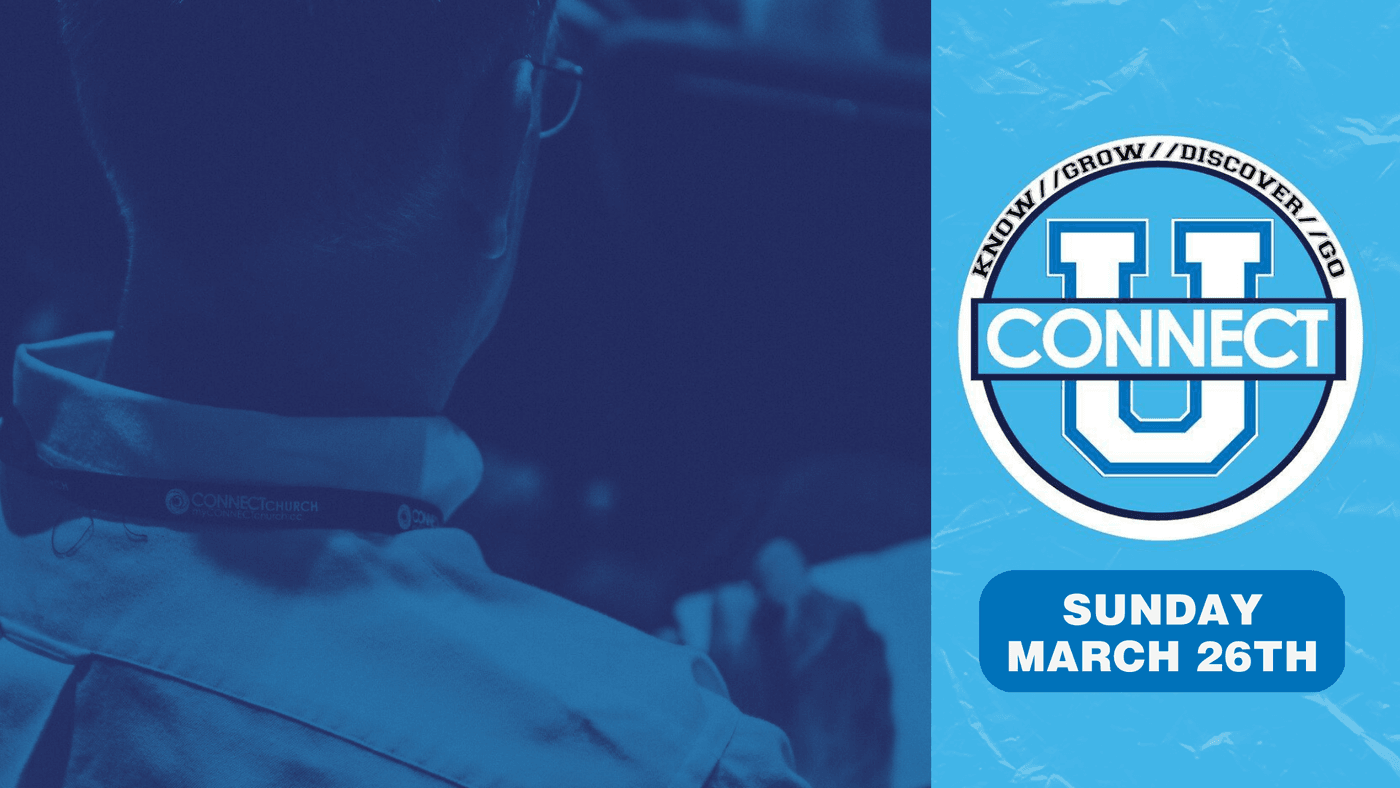 During our worship gathering this Sunday, March 26th, we'll host a class for newer attendees in our Church family that we like to call Connect U. In Connect U, Pastor Blaine will walk through our beliefs, mission, history, and what's ahead. And if you're ready to become a member of Connect Church, this class serves as that, too! If you haven't been part of one of these classes previously, we encourage you to join us this Sunday! If you have any questions, send us a message.

CONNECT 5K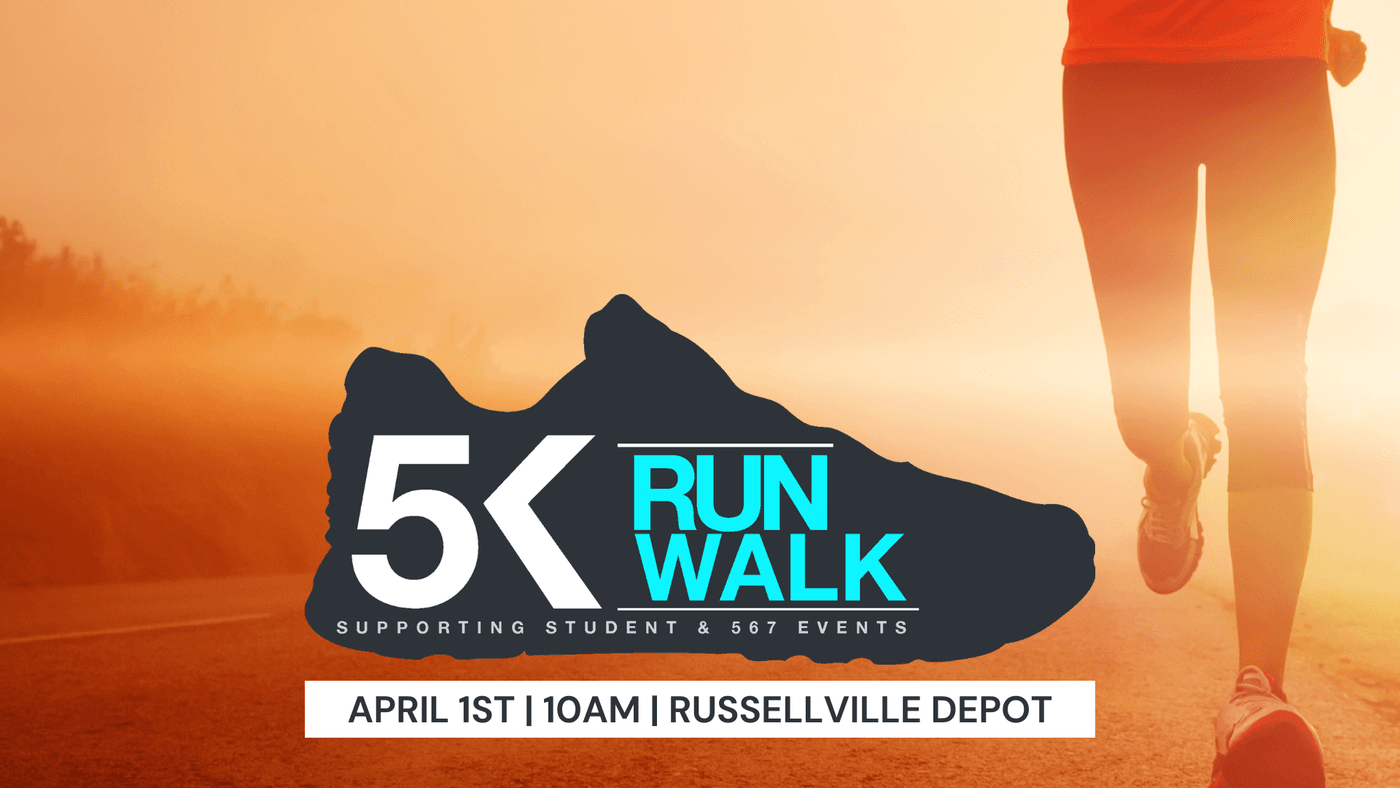 Thinking of running or walking your first 5K race? Love to walk for your health? Are you a seasoned runner looking for a fun race with a beautiful course? Are you looking for a great cause to support? Connect 567 & Students has the event for you! On April 1st at 10 a.m., there will be a 5K Race from the Russellville Depot through C Street. And we'll also host a Kids 1K Fun Run. This event will benefit Connect 567 & Student Missions, which provides students the opportunity of serving others, nationally and internationally, and share the love of Christ.

BAPTISM SUNDAY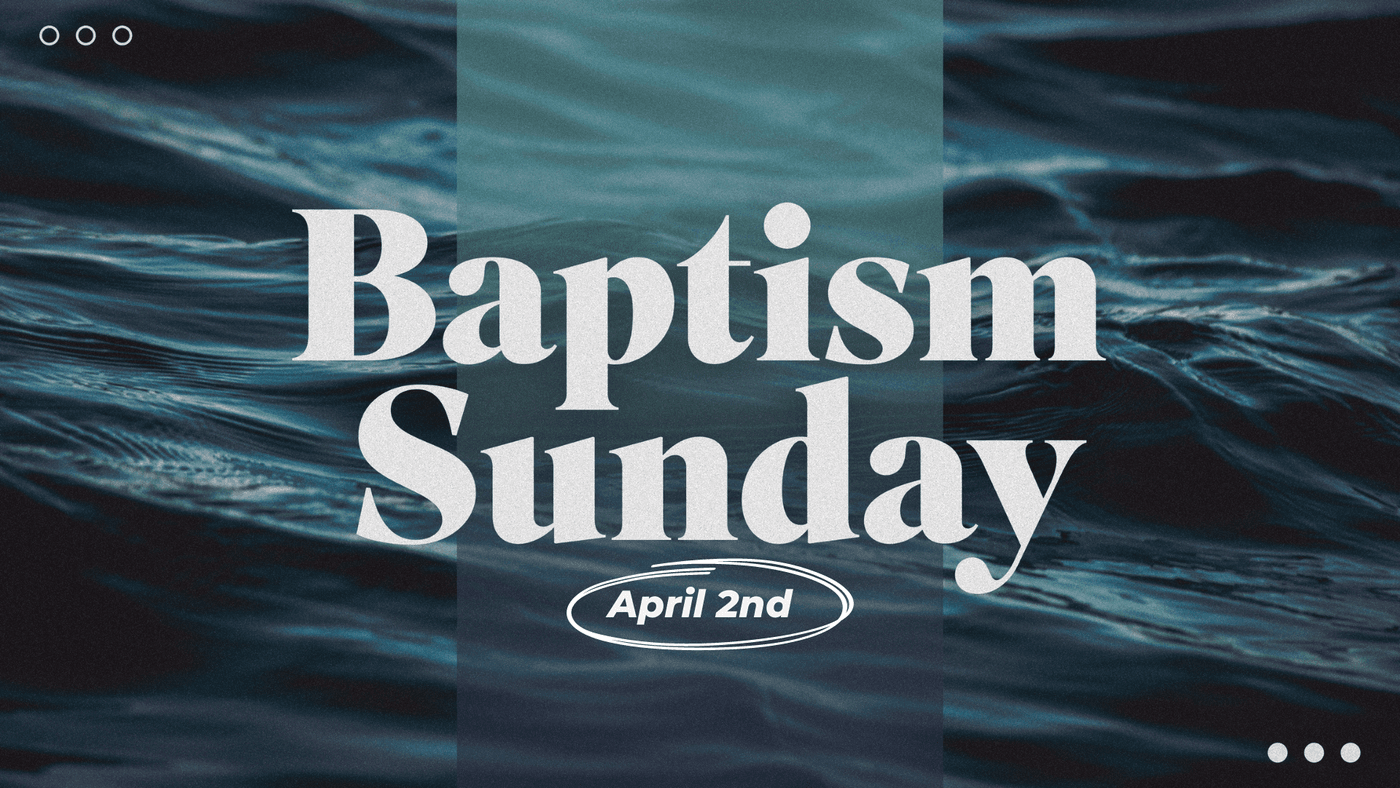 On Sunday, April 2nd, we'll celebrate Baptism with several in our Church family. Our current plan is to leave the Church after our worship gathering, head to Lake Dardanelle, and baptize there. Baptism is your public testimony of what Christ has done in your life as a Christ-follower. And no matter your age or background, it is a natural and important step in your journey as a Christ-follower. If you follow Christ and you've not experienced Baptism, we want to walk alongside you as you take that next step. You can contact any of our pastors to ask any questions you may have.

HOMEWORKS: WEDNESDAY WORKSHOPS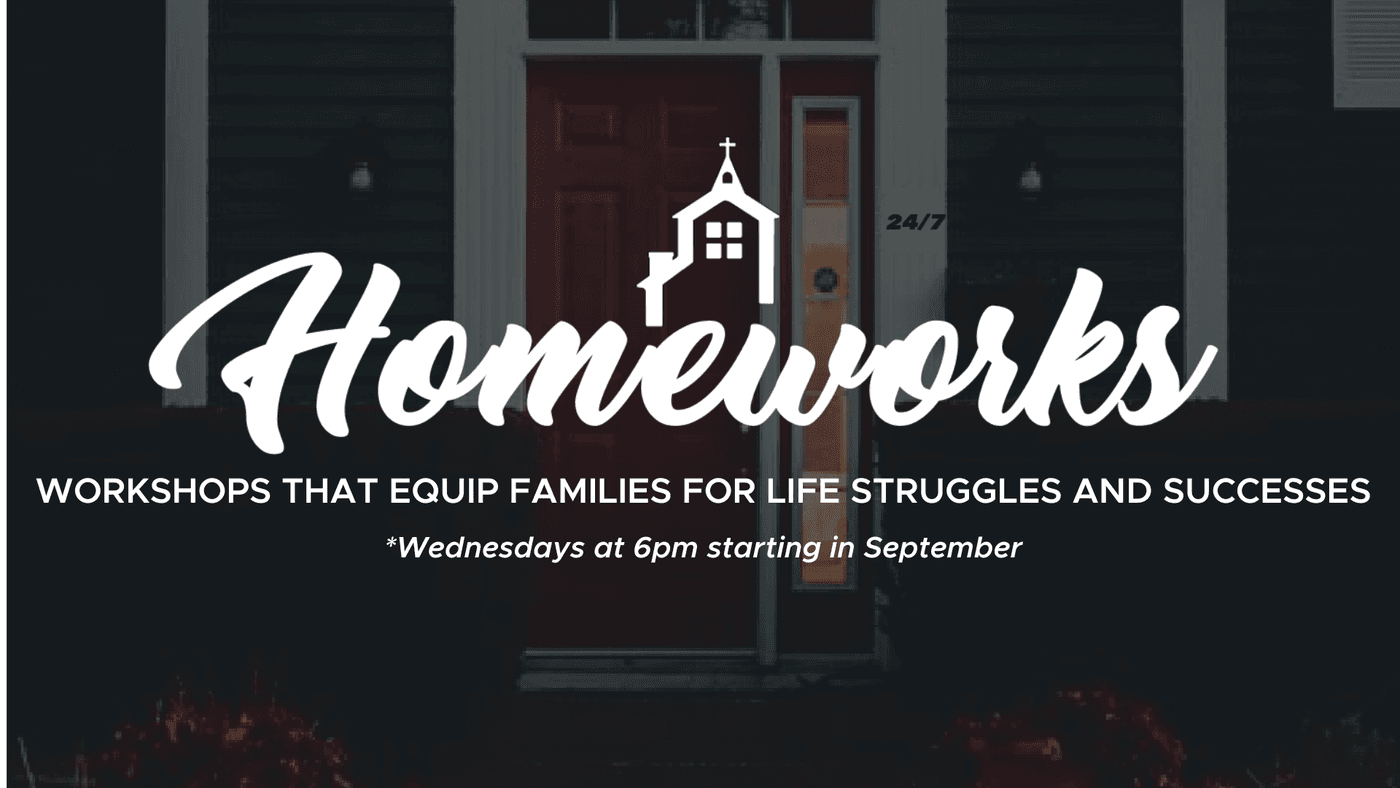 Homeworks is a series of workshops focusing on the primary relationships in our lives: Parenting, Marriage, Personal, & our relationship with God's Word. Through teaching, discussion, & and being in community with one another, we'll be equipped & empowered, using Scripture as our source, to make Jesus the center of our homes. You can view the upcoming schedule, workshop descriptions, & more at ConnectionPoint.info/Homeworks.

#FORtheRiverValley
We believe the best ways we can love our city is to serve our neighbors, pray for them, and for us to grow more like Jesus.
We want to help our community find and follow Jesus.
We want them to know that Connect Church is FOR them and, most importantly, God is FOR them.

CONNECT GROUPS
Connect Groups meet throughout the River Valley to discuss the weekly Bible Study and spend time praying, laughing, eating, and growing more like Jesus together. In these groups, we are having conversations and identifying ways to directly apply what we're learning from His Word at our jobs, our homes, our schools, gyms, neighborhoods, and wherever else we find ourselves throughout our week. Not only are we FOR the River Valley, we are FOR each other.

CONNECT 20
We hope you'll take advantage of all that Connect 20 offers as we grow more like Jesus through worship, prayer, His Word, and application.

GIVING
We want to thank you for your continued giving. Your giving matters and goes further now, perhaps, more than ever! Ministry continues throughout our community and around the world. Let's continue making a difference in the lives of others by giving our tithes and offerings.
Here are a few ways that you can give at Connect Church:
You can give online through https://connectionpoint.info/give. If you would like to set up a recurring option, let us know. We can help you through that simple process.
You can drop the check off at the church in the giving kiosks or in the mailbox located next to the office entrance. (This mailbox is right next to the steps of the office entry.)
You can mail the check to the church. 1103 E L Street, Russellville, AR 72801

Something We Can Help With?