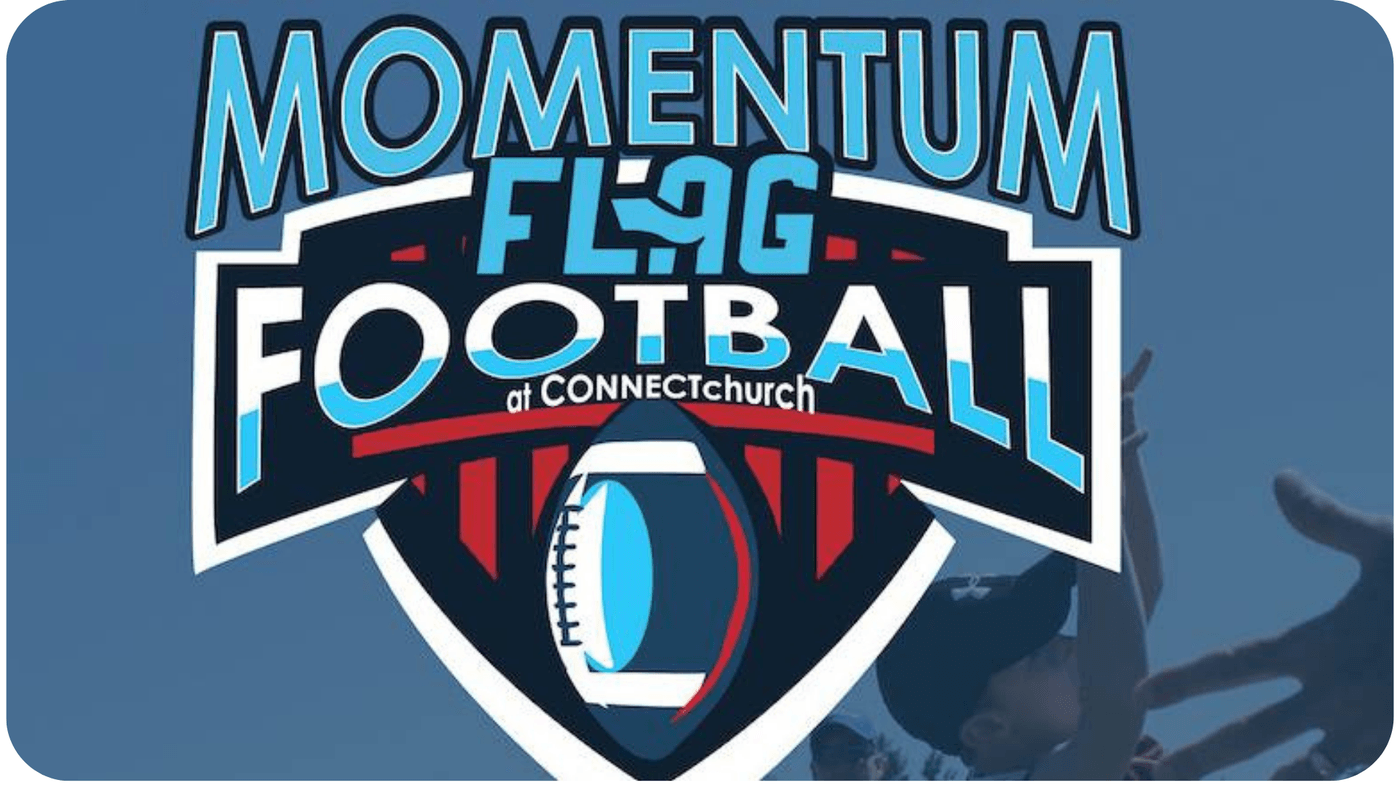 **REGISTRATION EXTENDED THROUGH SEPT 3!**

MOMENTUM FLAG FOOTBALL
Momentum is designed for boys and girls, K-4th grades, to get great exercise, learn the fundamentals of football and understand the value of playing with a team.
Cost: $40 per player.
Ages: Boys & Girls in grades K-4th.
Important Dates:
REGISTRATION EXTENDED THROUGH SEPTEMBER 3, 2021.
Practices will begin on Tuesday, September 7th.
Games begin on Saturday, October 2nd, and run through November 6.
*All evals, practices, and games will be at Connect Church.


🏈
COACH/VOLUNTEER WITH US!
Be the real MVP! Momentum is always looking for coaches and/or volunteers. If you're interested in being a part of this awesome program we'd love to meet you!