How does Connect Church Support Missionaries?
Who can my giving serve?
Connect Church partners with International/National Church Planters in
Japan, France, Spain, Uruguay, Brazil, Ivory Coast, Ecuador, Bulgaria, Kenya, California, and Arkansas.
5.25% of our weekly offerings go to our International Partners and projects in
China, Cuba, France, India, Central Asia, Laos, Mongolia, Morocco, Myanmar, Nepal, Pakistan, Russia, Senegal, Spain, South Korea, Vietnam and others.
Why does my giving matter to missions?
Your giving can supplement our Go Budget.
THE MORE WE GIVE THE MORE WE CAN SEND
. The Go Budget does not include our local partners. A portion of our weekly general budget supports and serves locally.
Have questions? Interested in giving or being involved in missions?
We're here and we'll walk beside you every step of the way. 🙂

CONNECT WITH OUR MISSIONARIES 👇

Updates & Prayer:
The Bishops recently attended the AR Missions Conference where they had a commissioning service for them.

They are FULLY FUNDED and have bought tickets and are planned to be back in Japan on June 20th!!!!

Pray...
for the Bishops as they return to Japan to plant a church they have named "New Life Church". To stay up to date with prayer request please consider joining their private Facebook group, anyone can ask to be added to the group.
Connect with Bishops!

Updates & Prayer:
Last month the Speer family welcomed a new life into the family. Very fitting because that is their goal when they get back to Japan, to help plant a Church and create New Life among the Japanese people. At this time they are around 80% funded to be able to return.

Pray that...
the Lord to go before us and prepare the way, working in hearts that are searching for answers that only He can satisfy.

For Japan to open its borders again to international workers, and that they would stay open for a long time.

That our hearts would be continually receptive to the Holy Spirit, who is shaping us to look more like Christ, and that we would be fluent in the gospel in every aspect of our lives.

For our team as we serve together, that we would have unity and would be sensitive to the movement and direction of the Spirit. 
Connect with the Speers!

Updates & Prayer:
Abby has recently returned to Japan after being fully funded. Abby's primary role will be to help establish a young adult ministry so that Japanese college students and young adults feel like they have a place for them within the church.

Pray...
as Abby transitions into a new culture and learn the Japanese language.

Pray that starting small groups and Bible studies will go smoothly and that young Japanese adult will see this as a place for friendships and fellowship.

Pray that we will see people come to know Christ as their Lord and Savior.
Connect with the Abby!

Updates & Prayer:
Heath and Joni were appointed as missionaries in 2010. They have three kids. Eli, Micah & Emma. They work in Tokrozawa, Japan right outside of Tokyo. The Hubbards were a part of a team that helped to launch the Hope Alive Church in 2019.

Hope Alive Church has grown in both facility space and numbers. In 2020, God opened an opportunity to double our church building space in size as we obtained and renovated the first floor of the current building from which we are renting. Almost immediately we saw how this helped our church host more people for outreach and created a street-level view and signage for our church. To continue to rent and maintain the church and to facilitate ministry in Japan, we are looking for partners to keep Hope Alive in Tokorozawa and near the train station. As we raise this money over the next three years, we hope to be in the position to buy the current building we are renting.

Hope Alive Church Planting Fund: $96,000 a year for the next three years.

Pray for...
us as we continue the work of the new church plant, Hope Alive Church, in the Tokyo area. Pray that we would see people come to Christ and lives changed and that Christ would be glorified in our work here.

Pray for the one-on-one Bible studies we are doing with some non-believers and one on one discipleship studies we are doing with new Christians.

Pray for the outreach ministries of Hope Alive Church to bring more people the opportunity to hear the Gospel.

Pray for a continued ability to speak Japanese.

Pray for Eli, Micah, and Emma as they are in elementary school that they can learn and thrive in a different culture and that they can make good friends and understand Japanese.

Pray also that we can be an effective witness to the other parents at their schools and for their growth as believers in Christ. Pray that most importantly they would grow deep roots in their own faith in Jesus. 
Connect with the Hubbards!

Updates & Prayer:
Daniel and Shelby Culwell serve on a church-planting team in Tokyo, Japan. In 2019, this team launched a bilingual church called Hope Alive. Daniel serves in many areas including construction, maintenance, English outreach, youth ministry, finances, and more. Shelby runs the website design, slides, graphics, social media, and toddler classes.

The Culwells are currently 60% funded and are in the US raising support to return to Japan.

Pray that...
the Culwells are fully Funded by July 2022- Return to Japan August 2022 so our boys can start school on-time.

Pray for churches to seek financial partnership with us.

Pray for the borders of Japan to open up so that missionaries waiting to go overseas can go!

Pray for our health and safety as we travel across America to raise support.

Pray for our kids as they adjust to America and new school.
Connect with the Culwells!

Updates & Prayer:
The McDonalds have ministered as IM missionaries in Japan for 38 years. They have served as church planters, teachers, evangelists, and recently provided leadership in the Good News Chapel in the greater Tokyo area. Ruth shares, "WNAC has had a huge part to play in our ministry in Japan for all these years. I am excited about giving back by serving our wonderful Free Will Baptist women."

The Women Nationally Active for Christ is pleased to announce Mrs. Ruth McDonald as the new WNAC Director. Donnie will continue to be an IM missionary and strategically promote missions education in the US, visit churches, develop a teaching curriculum, and assist with Go Global events.

Pray for...
Donnie as he serves as Japan Field Leader. Ask God to give him wisdom and discernment as he provides leadership, encouragement, and logistical help to the 24 adults and 25 children in Japan with IM, Inc.

Please join IM, Inc. and WNAC in praying for the McDonalds as they enter this new season of ministry. Also, pray for the Good News Chapel in Japan as they look confidently towards the future and move to Japanese leadership. 
Connect with the McDonalds!

Updates & Prayer:
Our family has ministered in Spain for 23 years, with the last 15 years spent in planting and growing the Alpedrete church alongside our teammates. Anthony is the gourmet chef for our family and Lea is an avid book lover. You may find Emily on stage singing or acting while Marc is usually either shooting hoops or making music.

Pray that...
while the Edgmon's host Eteams in June.

Pray for their son Marc who will be participation in Truth & Peace this summer.

Pray for their Daughter Emily who is traveling with Rejoice Ministry Team from Welch College.

Pray for Spaniards who live in towns and villages with no evangelical witness. 
Connect with the Edgmons!

Updates & Prayer:
Shane and Joy have worked with The Hanna Project and their affiliates for more than 10 years. They live in Southern France and lead an education project reaching out to North African Immigrants living there. France has the largest population of North Africans living in Europe. The project includes language and computer information classes as a means of outreach.

Pray that...
the Lord to go before us and prepare the way, working in hearts that are searching for answers that only He can satisfy.

Connect with Shane and Joy!

Updates & Prayer:
After almost 23 years of serving as missionaries to Uruguay, Jaimie and Tammy Lancaster are changing roles and will be stationed in the United States. Jaimie's new role will maintain a strong connection with Uruguay. He reflects, "Our supporters have much invested in Uruguay. We are not 'abandoning' the mission field in Uruguay. We will continue as missionaries and be connected to the ministry for the coming years, but our focus will be different. The Lord is opening doors globally, and we are excited about helping grow the Kingdom and get the Gospel out to those who need it the most."

Jaimie and Tammy will be living in the Nashville area and the Free Will Baptist Association in Uruguay will move to partnership status. Jaimie will continue working closely with the National Association of Uruguay leadership and will assist Director of Field Partnerships, Kenneth Eagleton, in forming, maintaining, and promoting Free Will Baptist field partnerships.

Pray with...
the IM, Inc. staff and board as we pray for the Lancasters in their transition into their new station and roles with IM.



Connect with the Lancasters!

Updates & Prayer:
Rolando graduated with a bachelor's degree in Theological Studies from the Theological Seminary "Los Cedros del Líbano" located in Cuba. He began serving the Lord in Cuba as a pastor, treasurer, and national vice-president of Free Will Baptist in Cuba for eighteen years. In 2004, his family moved to Panama, where they served for ten years, to God be the glory. Subsequently, in 2014, they left Panama with a work contract to serve as missionaries in the state of Arkansas. They have been working here for about eight years, planting churches and directing the Free Will Baptist Hispanic Ministries. God has been good, and he is very thankful for His faithfulness till today.

Pray that...
God continues to please the work of Hispanics in the State of Arkansas. There are two new Churches building in the state. Pray that they are able to bless the community they are moving into.



Connect with the Delgados!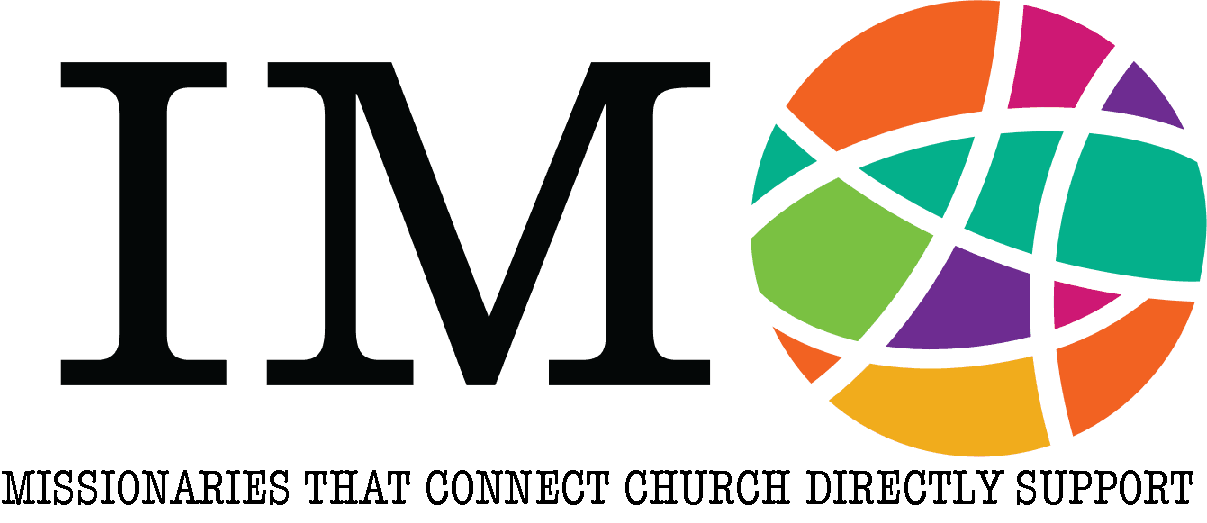 Updates & Prayer:
The Reeves are currently preparing to be a part of a church plant south of Nantes in a city called La Haie Foissiere. Currently they are hosting discussion groups for seekers with questions in regards to the Christian faith.

Pray that...
Pray for the hearts of the French people to be transformed by the power of the Gospel.

Pray for fruitful discipleship and more churches to be planted in France.

Pray for new contacts and open hearts for gospel conversations.

Connect with the Reeves!
Updates & Prayer:
Approved as a missionary intern in April 2019, Keren served for two years in Varna, Bulgaria. with hopes to apply this December for career status. As her internship was ending and she anticipated going before the IM board in December 2022, she was praying to the Lord to use her Spanish to serve and bring people to Christ. She shared, "I realized that God's will was for me to be there in Bulgaria for my internship and then in the perfect timetable of God to prepare me now to serve in Spain. The Lord heard my prayers and gave me peace about the decision to change fields."

Pray FOR...
patience while I fundraise to prepare to enter the missionary field of Spain.

Connect with the Keren!
PARTNER ORGANIZATIONS AND CHURCH PLANTS
Updates & Prayer:
Greetings from North Africa. Our country team has grown to 15, including one baby!

In March, our team once again went south to do two English camps. Although the camps were a bit smaller than we anticipated this year, the students were so engaged and our team had a really great time building relationships with them. Even after just 4 to 5 day camps, there were tears as students said goodbye to their teachers. It is always so great to be in the South, and to see what doors the Father is opening and how He provides!

This summer we will be hosting 9 separate English programs in 5 different cities in our country with 50 teachers. We will also conduct English camps in three other countries and have 47 teachers total in these programs. What a marvelous opportunity to demonstrate the love and the peace that comes from knowing the Truth.

We taught over 600 students this school year all across the country.

Pray FOR...
Continued growth and deepening in relationships.

Summer programs to go smoothly and good conversations and partnerships to come from them.

Teaching placements for the fall.


Updates & Prayer:
For the past two years we have been building Phase III of what we call the "Groupe Scolaire Elite". Phase I – Elementary; Phase II – Middle School; & Phase III – High School. This past February we were able to put the roof on the HS building. My Ivorian team is working daily to get the facility ready for our July Team who will put the finishing touches to get ready for the 2022-2023 SY. There's still a lot to be accomplished on the 3-story building which will have a capacity of 580 students.

Pray FOR...
a combination of 30 classrooms between the MS & HS. All but 1 ½ classrooms have been funded. I'm praying and asking God to supply the remainder of the funds to entirely complete this project. One classroom to build and furnish costs $18,500; and the cost for the half classroom is $9,250.

Pray for the next IMPACT trip coming up in February. We are praying for a full medical team and we are praying that the time has come for medical professionals to make the commitment to come to Africa to serve the Ivorian people.

Connect with 1040i!
Updates & Prayer:
City Lights is a new church in the Otay Ranch area of Chula Vista Pastored by Amos Dillard. Our desire is to help others to know they belong! City Lights celebrated their Grand Opening on April 3rd and have seen God move. God has been moving in the preparation of this church from the people involved and the paths made before them. They have been able to celebrate Easter, Mothers day and many outreach community events.

Pray ...
the community they are located will continue to welcome them in to be able to ultimately hear the Gospel.

Pray as City Church goes into Summer that the growth continues to be able to build going into next school year.

Connect with City Lights!
Updates & Prayer:
Horizon Church is so excited to have our our new and permanent location at 815 S. Mount Olive St. for worship, preaching from God's word, children's ministry and fellowship! We are so thankful for the blessings God has abundantly provided through this space and through His people and we hope you will Pray with us that people will feel the presence of God through our gatherings.

The Horizon Team, led by Pastor Josh Lee, consists of families who have either newly moved to Siloam Springs or are new converts. The Lord keeps bringing people across their paths.

Pray ...
Horizon Church will be fruitful in the community as they continue to have community events.

Pray as Horizon Church prepares their space for new people to join them in worship and community.

Connect with Horizon!