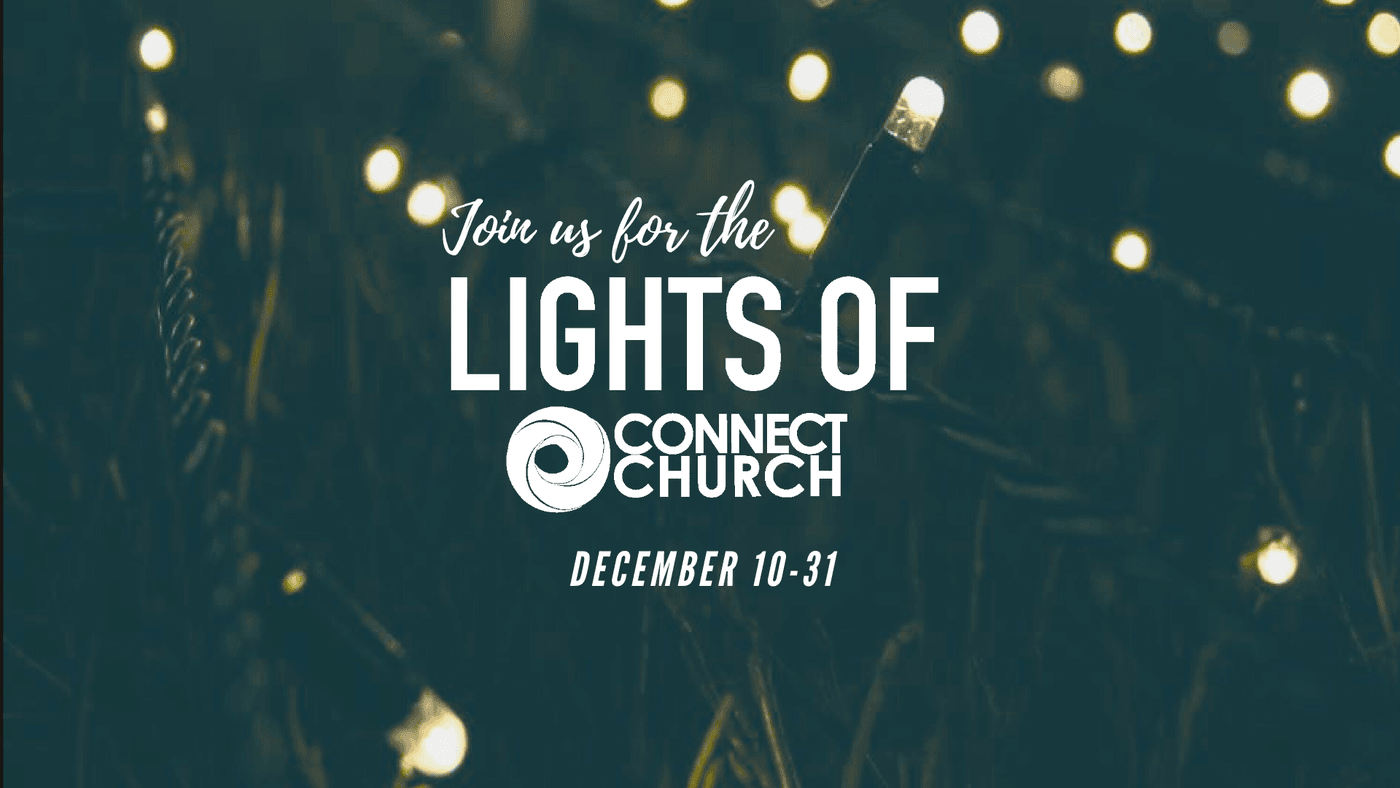 Experience the joy of the season with your family at The Lights of Connect Church! This free holiday experience includes a Christmas light presentation filled with dazzling lights, exciting music, and the story of the joy of Christmas. Now in our 3rd year, the Lights of Connect has new music and more color & action than ever before!
This event is fun for all ages, so come make lasting family memories with us at The Lights of Connect this holiday season at Connect Church! 😊

Dec 10th-31st.
Runs each night from 5:30p.m. to 9:00p.m.
🎶 Don't forget to tune your radio to 90.3 to share in the holiday music with the light show! 🎶

WEEKEND WONDERLAND | DECEMBER 16TH
Join us for a memorable evening on December 16th. We'll have hot chocolate, a bonfire, & of course, our incredible Christmas light show. Feel free to bring a lawn chair & set it up near the fire so you can stay nice & warm. (Our hot chocolate will help with that, too.😉)
In addition, we'll have photographers taking photos just in time for the holidays to share with your family & friends. Join us on this special weekend for all the holiday fun!
***This event is completely free to the public.