---
We Are FOR the River Valley
We believe the best ways we can love our city is to serve our neighbors, pray for them, and for us to grow more like Jesus.
We want to help our community find and follow Jesus.
We want them to know that Connect Church is FOR them and, most importantly, God is FOR them.
---
PRAYING FOR OUR COMMUNITY
In 2021 we met our goal to pray over every street in Russellville by April 2022. We want to continue to pray over our city throughout 2022. Every time we cover a street in prayer, we're going to add it to our map above. The best part, you can do this on your own, as a family, or with your Connect Group! If you encounter someone on the street or working in their yard, take the opportunity to ask them if you can pray with them since you're already praying for them. 🙂
After you pray, make sure to let us know using the form below so we can add it to the map. This way all of our church family can see where we have been and where we're headed.
---
SERVING OUR COMMUNITY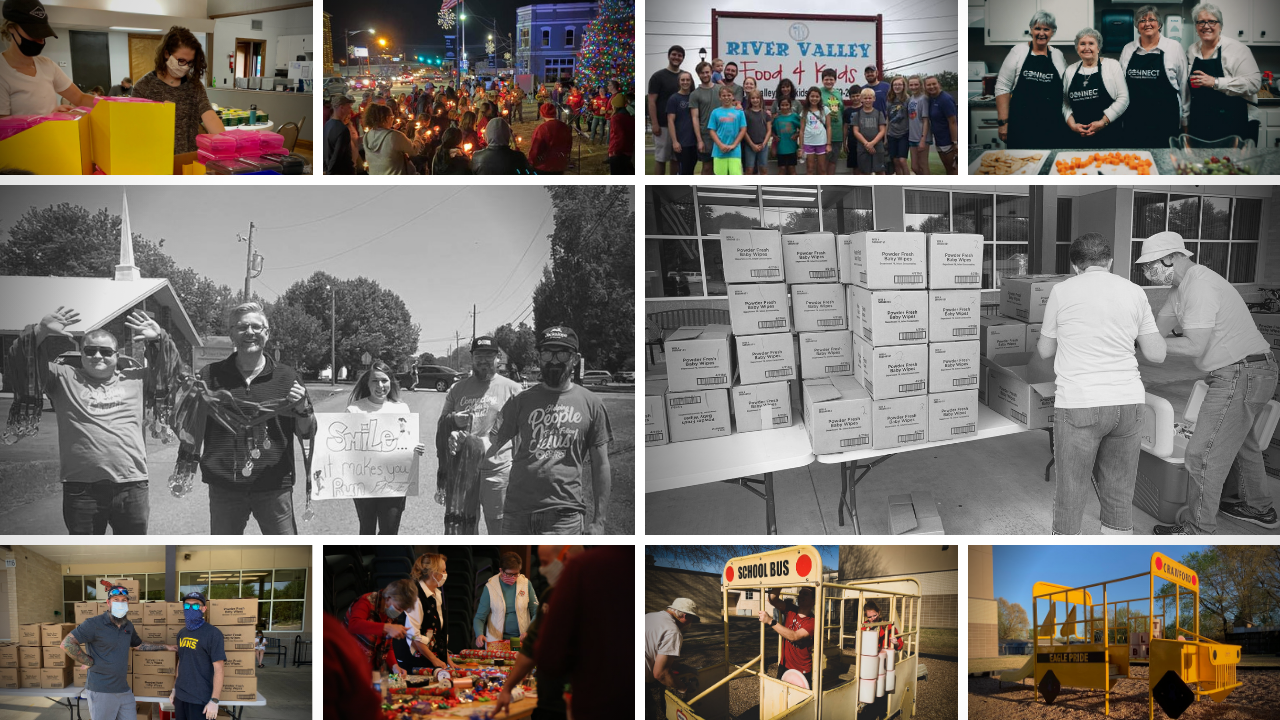 We believe that God is calling every believer, out of gratitude and joy for Him, to carry the Gospel into their community! Practically that looks like meeting the needs of people in our neighborhoods and communities—It's the simple acts that open hearts to Jesus for both those being served and those serving.
Whether it's preparing weekend lunches for Crawford Elementary families, providing food & hygiene products in our iMPACT Shack, giving families a Christmas option through our annual Hope Shop, or one of the many other ways we serve our city throughout the year- we want our community to know God is FOR them by how well we serve them.
serve opportunities