We are FOR the River Valley
current serve opportunities
~ MOMENTUM FLAG FOOTBALL ~
Momentum is designed for boys and girls, K-4th grades, to get great exercise, learn the fundamentals of football and understand the value of playing with a team.
What better way to let families & children know that Connect Church is FOR them, and more importantly, that God is FOR them than the opportunity to encourage & pray with them each week?!
We're always looking for coaches and/or volunteers. If you're interested in being a part of this awesome ministry click here & let us know!

"You can show people you are FOR them by how well you SERVE them."
Connect family, your generosity is incredible! 🎒
We asked you to give backpacks and donate to purchase school supply kits for kids in the River Valley through our Back to School Bash. And YOU SHOWED UP!
We had 119 backpacks & supply kits picked up! That's a lot of students in our own community who will know that someone is FOR them as they start their school year.
Thank you for supporting the next generation so generously! Thank you for being #FORtheRiverValley!
check out some our favorite photos from back to school bash 2021👇

iMPACT Shack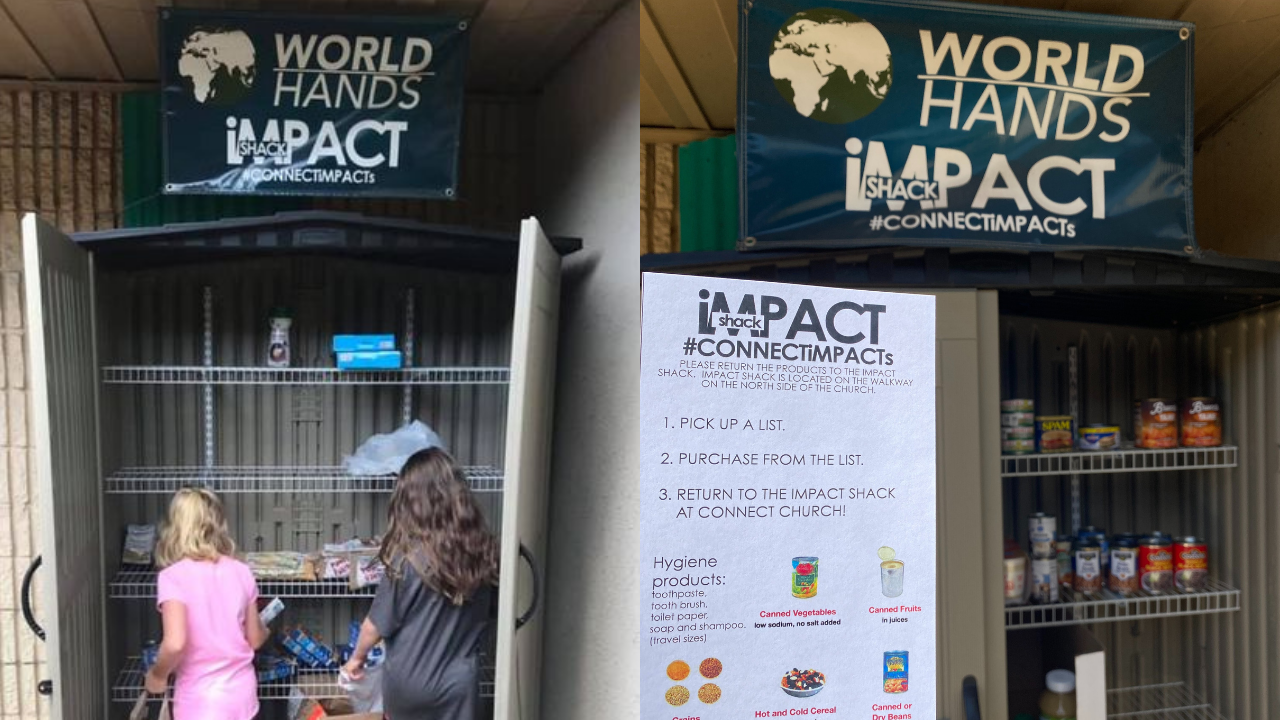 Our iMPACT Shack has been a blessing to our neighbors for several years. We'd love for you to join us in serving our community through this blessing box.
Below are some of the items that we try to keep stocked in the iMPACT Shack:
Travel size hygiene products, Canned fruit and vegetables, Grains, Hot and cold cereal, Canned or dry beans, Healthy snacks, Peanut butter, Spaghetti sauce

FIND OUT MORE
We believe that God is calling every believer, out of gratitude and joy for Him, to carry the Gospel into their community! Practically that looks like meeting the needs of people in our neighborhoods and communities—It's the simple acts that open hearts to Jesus for both those being served and those serving. If you're interested in serving, let us know at [email protected].
Let's GO Help People Find and Follow Jesus!